Preparing our students for adulthood
Our students work hard in school every day. They develop many valuable skills and learn important knowledge that will help them in their future lives through our amazing curriculum. Our students have a lot to offer employers and we are in the business of enhancing their career opportunities and future aspirations.
Preparing our children for adulthood is a key priority.  Our young people need to be prepared to make decisions, take opportunities, manage transitions and understand self.
Our integrated careers programme ensures our young people learn about the world of work. Our student's learning is progressive as they acquire more and more knowledge about the world of work year on year.  A range of meaningful encounters, weaved into our curriculum from year 7 onwards inspire and provide our young people with career options.
We provide all our young people with information about possible future pathways into further education, training or employment. This information is personalised and discussed in detail at EHCP meetings with students, their families and other involved professionals.
Youth Direction Support Officer, Sarah Roe will be invited to your child's EHCP meetings in Key Stage 4. She can be contacted for impartial advice and support at any time.
Email: Sarah.Roe@stockton.gov.uk
Telephone: 01642 677600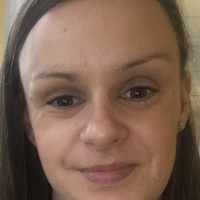 All curriculum areas at Abbey Hill Academy consider subject specific career pathways and plan meaningful encounters with local employers where possible. Our comprehensive PSHE and enterprise programmes strengthen our CEIAG offer.
If you would like more information about how we support CEIAG contact us in school. We will be able to support and signpost you to additional help if this is required.
Speak to your child's tutor or contact our Careers Leader directly, Lynsey Thornton.
Contact: lynsey.thornton@horizonstrust.org.uk
You can access Stockton's universal careers guidance service for additional information by clicking the link here
https://www.stockton.gov.uk/children-and-young-people/youth-direction/guidance-services/
Download these key documents