Abbey Hill Academy is proud to be a communication friendly school
We endeavour to help our students communicate their wants, needs, emotions and ideas effectively, valuing the use of gesture, signs, symbols and communication aids as well as speech.
We have a high expectation that every student develops effective communication skills.
Effective communication contributes to the development of young people who:
are safe, happy and able to develop positive personal relationships
can join in and contribute
enter the adult world as respectful, tolerant, valued, confident and independent young people with resilience and ambition
can use creativity and problem solving to play an active part in the world
Find out more about how visual supports can be used at home here
Download templates for home learning schedules here
If you need advice and support related to speech, language and communication development, speak to your child's tutor or contact our speech and language therapist; Kate Reader.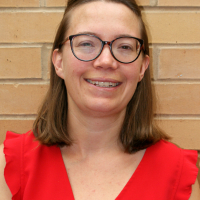 Contact: kate.reader@horizonstrust.org.uk
See our communication guidelines here